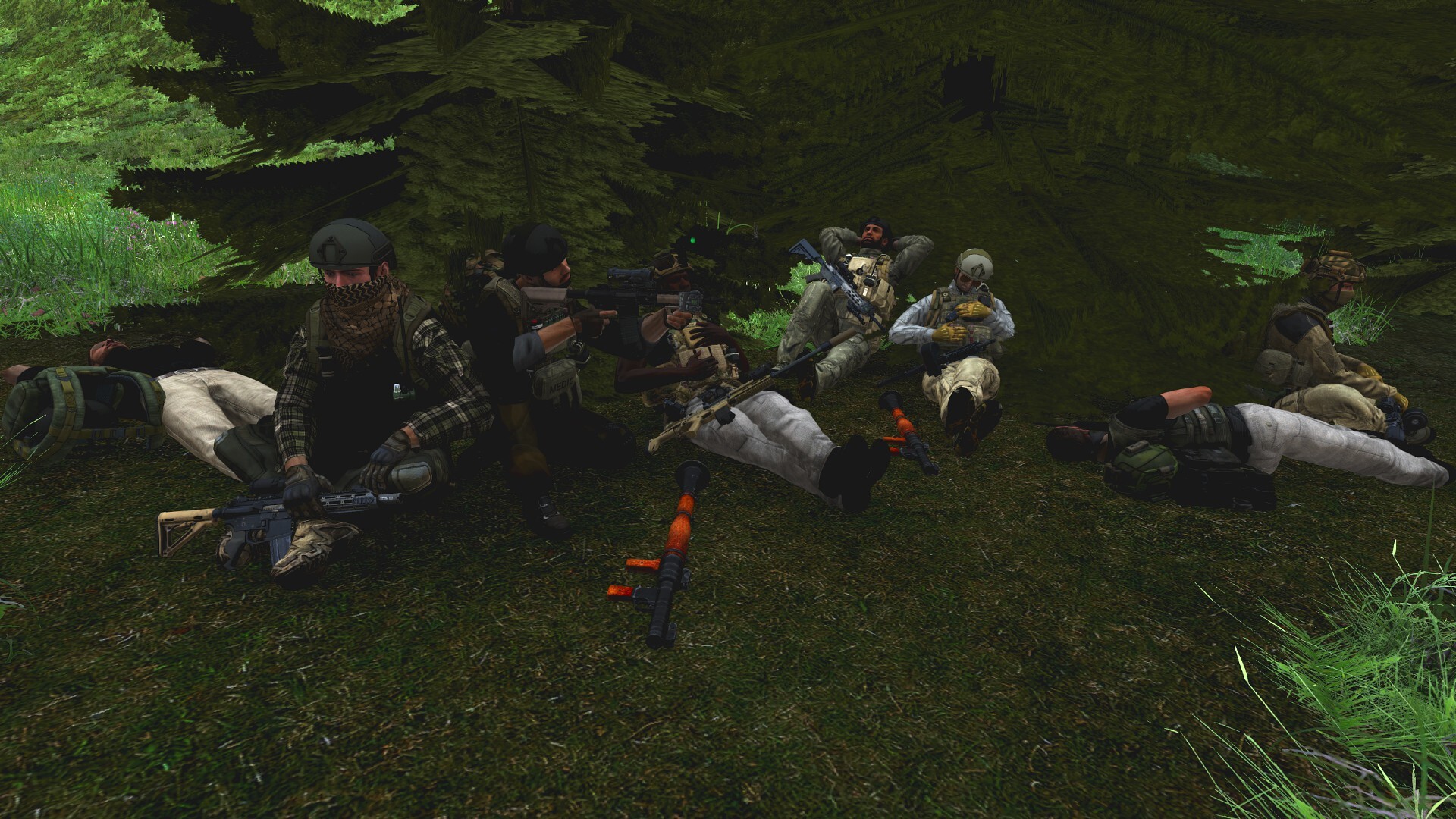 Exodus Extraction
Theseus has successfully finished the Close Protection "Exodus" campaign, spanning over 7 weeks.
The client Cory Taylor was successfully extracted from Panthera while PLA forces had taken over the country and made it all the more difficult for Theseus contractors to complete the contract.
Theseus Team Leads and Staff were able to provide NATO forces with valuable intelligence before extracting from the country and it's highly likely Theseus could net further contracts in the country as a result when NATO fully engages in its operation to re-take the country from the PLA.
Board of Directors Promotion
Theseus Staff would like to announce the appointment of Tyrone Woods to the level of Director.
Tyrone will be officially assuming the role formerly held by Kresky, of which Tyrone has been unofficially doing for the past several months. Tyrone's contributions to Theseus have been outstanding and in his official capacity will no doubt continue to deliver quality updates and content for our contractor members.
Tyrone will be taking over the position of Director of Operations, previously held by Kelly Gingras. Kelly will be taking over the position of Director of Security. This is not so much a shifting of roles and responsibilities rather an alignment of position titles based on the work already being performed by both Directors. Additionally, Director of Security is now in charge of both ground and air departments, removing the title of Director of Aviation*.
Take the time next contract to congratulate Tyrone on his new role with Theseus.
~ Regards, Board of Directors
NIArms and GT Armory
Over the past few months NIArms has been slowly phased out of the modpack with a few exceptions, most of it being unused or having viable CUP replacements it made sense to simply remove the excess. Anyone who possessed NIArms equipment will notice a replacement in their locker or a refund applied to their bank account.
GT Armory has also been covering changes for the benefit of Theseus, headed up by our very own Tyrone**. Providing numerous quality of life changes and additional aspects for immersion, from improving gun sounds, balancing equipment and streamlining ammunition. Results are already showing among contractors who now experience more fluid combat scenarios.
UGL and Medical SOPs
Underslung Grenade Launcher SOP has been published by our contractor Jack Laird, who now leads grenadier training and assures all contractors possessing this specialized piece of weaponry know how to put it to the best effect.
Medical SOP has also been published by our Tim Dau, bootstrapped from current overall SOP with much greater depth into Tactical Combat Casualty Care and training of Medics as well as all contractors. In a different form compared to other documents, it presents an in-depth guide to providing medical attention and more importantly, protection of the wounded and yourself.
Core SOP is being updated to reflect new documents. Both new Standard Operating Procedures and their relevant training material can be found on the Training page by all contractors.
Combatant Training
New progression system within Theseus has started rolling out, as you may notice on the Training page. Most of the old certificates have been rolled into Core Combatant Training as a requirement for Junior Contractor (currently labelled as Basic Training) and all specialization are becoming Licenses. Training with new recruits has started to follow the new CCC progression while more of it is in development.
Code of Conduct will see an update clearly presenting the overhauled progression system to make it as straightforward as possible for any member to look at the requirements and know how to proceed towards their wanted role or specialization.
---
* On a side note, John James was successfully overthrown from his tyrannical leadership as Director of Aviation, but will continue to torture new pilots.
** Tyrone Woods, first of his name, lord of the modpack, decider of missions, trainer of recruits and colossal pain in the ass.