Date:
Saturday, November 11, 2023 - 14:00
---
Situation
Its been a far too long time since anyone has seen Theseus ex-Director Kelly Gringras we thought he retired peacefully going off grid. However recent NATO intel via a spy Greg Dakers has brought light to the situation.
Kelly has been in a colombian prison camp sentenced to death through hard labour. Luckily Kelly is strong and has survived this long but we must act to bring him home!
Nedless to say the local Colombian goverment has been uncooperative in talks regarding Kellys release and as such Theseus forces have infiltrated an abandoned air field as a temporary FOB for this operation.
---
FRIENDLY FORCES
ENEMY FORCES
---
Objectives
Theseus must rescue VIPs held at the prison camp.
PRIMARY OBJECTIVES
Return Kelly Gringras to Theseus FOB alive
Return NATO Spy Greg Dakers to Theseus FOB alive
SECONDARY OBJECTIVES
---
Equipment
GROUND
AIR
SPECIAL
---
Intelligence
Enemy Capabilities: Organized to Neer Peer
Enemy Vehicle Composition: Armoured Support Capabilities
EOD Required: Not Required
Est. Enemy Force: Company Sized Element (100-150)
Est. Time Frame: 2 Hours
Locked Doors: Yes
The prison camp is guarded by a Platoon Sized Element (32 - 50) of Militia grade prison guards.
AO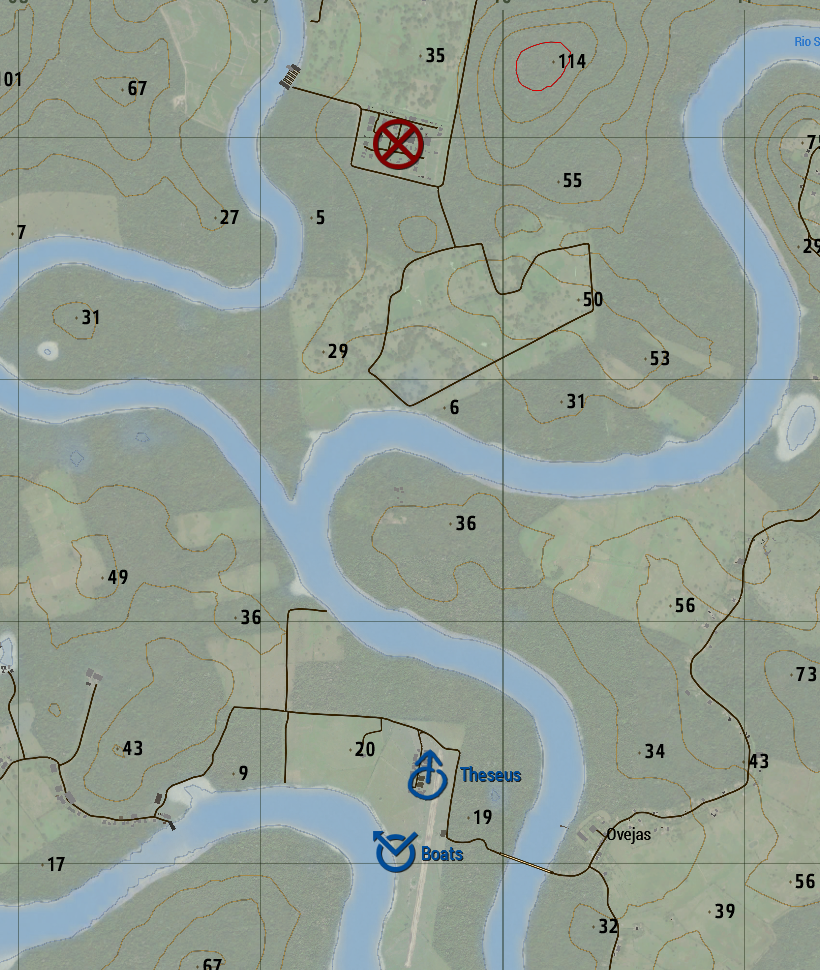 After action report:
Theseus Inc. has been tasked with extracting their founding father Kelly Gingras alongside NATO spy Greg Dakers from Colombian prison. Ares teams infilled using boats and breached the prison compound. All reinforcements have been dealt with, VIPs were found and safely exfilled from the compound. The prison camp officer was also permanently relieved of his duties, as planned.
Upon return to Theseus FOB, the company was ambushed, and VIPs were KIA despite best efforts.
8 contractors were reported KIA.