Theseus one year anniversary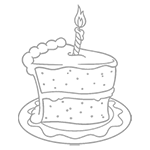 As some of you might of noticed five days ago, Theseus celebrated it's first anniversary.
It has been a long year with a relatively bad start for the group, but I feel that that is far behind us and that we've fully recovered.
On top of that, we've managed to build a stable foundation for our features, play-style and goals.
We will continue to build and enhance the experience with more features until perfection!
I would personally like to thank my fellow Directors for the incredible amount of time, work and dedication they've put into this group.
Also, thank you to the members of the group; for the continuous attendance in sessions, providing feedback, being enthusiastic and sticking around in slower times.
Thank you all for helping to realize Theseus as it is today.
Kind regards,
Rory Guldentops
President
Theseus Inc.